Legacy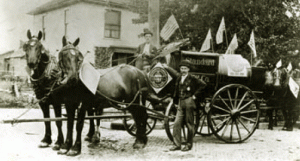 In 1926, Mr. Victor Guarisco began selling Kerosene and Gasoline for Standard Oil Co. from a wagon pulled by a team of mules. Today we are a third generation family owned business located on the banks of the Lower Atchafalaya River in Morgan City, La.
The Atchafalaya River and the Gulf of Mexico have always been the economic lifeblood for Rio Fuel. From the fledgling lumber industry of the 20's to commercial fishing, particularly shrimping in the Gulf and now serving the Oil and Gas Industry, Rio Fuel has been "Powering Progress" for over 90 years.
As the timber industry was declining, another natural resource-based industry was expanding. In the 1930's large quantities of shrimp were discovered off of the Louisiana coast and shrimping became a major economic force for Morgan City. In 1935 in recognition of Shrimp's contribution to the local economy, the first "Blessing of the Fleet" ceremony was held in Morgan City. The celebration has become our annual "Shrimp and Petroleum Festival".

During the 60's, Rio Fuel experienced a rapid acceleration of petroleum related activity. Increased demand for boats in both the Shrimping and Oil Industries led to the physical changes enjoyed at our Front Street facility today. Our diversity of products and services, our employees and customers have contributed to our success and allowed us to grow for over 90 years.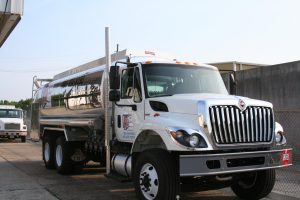 Today Rio Fuel & Supply operates a first class fueling facility on the Banks of the Lower Atchafalaya River. Our Cement Bulkhead dock facility makes it easier for your captains to navigate to receive a fuel and lube transfer over land, reducing the risk of any water contamination. We sell Diesel, Non Ethanol Gasoline and Lubricants over our 220' Concrete Dock. We are manned 24 hours per day, seven days per week which means our guys are ready to serve you when you arrive. No waiting for the callout guy!
We here at Rio Fuel & Supply appreciate the opportunity to introduce our company to you and look forward to providing you with quality products and professional service.